Plot
Based off of the Spider-Man and Batman mythos, but does take influences from the Sam Raimi film trilogy, as well as Spider-Man: The Animated Series and The Spectacular Spider-Man.
Levels
The Main Hub where the characters congruate is Times Square. There are five billboards, which act as episodes, with six levels in each one.
Spider-Man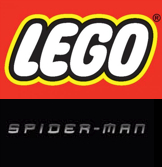 Summary: Explores the origin of Spider-Man as he takes on his first minor criminals and first major enemy, The Green Goblin.
OR
Summary: Peter is getting to grips with being spider-man, while Noman Osborn is fascinated by spider-man and makes a super-soldior serum which transforms him into the Green-Goblin. Also Doctor otto octaivius is transformed into Doc Ock when an energy explosion at his lab at Oscorp fuses his metal arms to him.
Rise of the Supervillains
Summary: A year after the events of Rise of the Goblin, new villains such as Doc Ock, Hob Goblin and the Sandman arrive.
OR
Summary: It's a year after Green-Goblins crime spree, and Kingpin has emerged as New York's head of crime. Doc Ock has also re-emerged with the newly transformed Electro by his side. Meanwhile Kingpins top Scientist (And ex-Oscorp scientist) Aidrian Tomb's has perfected a flight jetpack and a set of metal wings, combining the two to become the Vulture. Tomb's has also constructed the Shocker suit for Kingpin's bodyguard Montanna.
Save the City
Summary: The Lizard and the Vulture plan cause havok in New York City, while a new female thief called Black Cat helps Spider-Man.
OR
Summary: Half a year after Doc Ock's plot and a group of new villains have arrived; Sandman (Doc Ock gave him his powers in an experiment), Scorpion (Unknown orogin) and Mysterio (Built his own gear and decided to become a master thief). All of them are employed by Kingpin upon arrival, to help him further his criminal empire.
Hunted
Summary: Kraven the Hunter, Calypso, Mysterio and the Rhino try to destroy Spider-Man.
OR
Summary: Spider-man now knows that Kingpin is the head of crime in New York, but the Kingpin just got some new super-villains to join him, Shocker's (Montanna) old friend's Ox and Fancy Dan get suit;s like Shocker giving them energy powers like him. However a new Criminal Hob-goblin has arrived and decided to try and take over Kingpin's territory with his high-tech goblin goons. Black-cat is also introduced as a potential rival for spider-mans affections.
Blackout
Summary: An alien substance takes over Spider-Man as final villains Venom and Carnage come.
OR
Summary: Rhino arrives in town and breaks Doc Ock out of Jail. Doc Ock then procedes to form the Sinister Six (Vulture, Sandman, Electro, Himself, Rhino and Mysterio) as a team to challenge the Kingpin and Defeat Spider-man. Also a rocket that was sent into space to explore a newly discovered astroid lands and on Board there is an alien symbiote (Venom) which procedes to bond with spider-man at first, and eventually Eddie Brock.
Characters

STORY
CHAPTER ONE: SPIDER-MAN
Green Goblin (Melee combat, Super strength, Pumpkin bombs, Electric shock gloves)
Doctor Octaivius (Acess science panels, Melee combat)
Spider-Man (Climb up walls, Shoot Webs, Melee Combat)
Peter Parker (Climb up walls, Melee Combat)
Wrestling Referee (Melee combat)
Captain George Stacy (Pistol, Melee Combat)
Police Officer (Pistol, Melee Combat)
Oscorp Employee (Pistol, Oscorp Access, Melee Combat)
Mary Jane Watson (High Jump,Melee Combat)
OR
Norman Osborn (Oscorp panels, Science panels, Melee combat, Super strength)
Norman Osborn (Lab test) (Super strength, Science panels, Oscorp panels, Melee combat)
Green Goblin (Glide, Super strength, Pumpkin bombs, Electric shock gloves)
Oscorp Scientist (Melee combat, science panels, Oscorp panels)
Oscorp Security Guard (Melee combat, Oscorp acess, Pistol)
Doctor Otto Octaivius (Melee combat, Science panels, Oscorp panels)
Peter Parker (Melee combat, Web swing, Wall climb, Shoot webs, Super strength)
Peter Parker (High-school) (Super strength, Wall climbing, Web swing, Web shoot, Melee combat)
Peter parker (Daily Bugle) (Melee combat, Web swing, Shoot webs, Super Strength, Climb walls, Daily Bugle boxes)
Spider-man (Super strength, Wall climbing, Web swinging, Web shooting, Super strength)
Spider-man (Battle damaged) (Super strength, Wall climbing, Web shooting, Super strength)
Mary Jane (Melee combat)
Mary Jane (High-school) (Melee combat)
Mary Jane (Dress) (Melee combat)
Harry Osborn (Melee combat)
Harry Osborn (High school) (Melee combat)
Flash Thompson (Melee combat)
Gwen Stacy (Melee combat)
Gwen Stacy (High-school) (Melee combat)
High School Principal (Melee combat)
Aunt May (Melee combat)
Aunt May (Scarf and Hat) (Melee combat)
Uncle Ben (Melee combat)
Jonah J. Jameson (Melee combat, Daily Bugle boxes)
Betty Brant (Daily Bugle boxes, Melee combat)
Robby Robertson (Melee combat, Daily Bugle boxes)
Daily Bugle Reporter (Melee combat, Daily bugle boxes)
Goon (Melee combat)
Goon (Pistol) (Pistol, Melee combat)
George Stacy (Police panels, Melee combat, Pistol)
George Stacy (Police Captain) (Police panels, Melee combat, Pistol)
Police Officer (Male) (Police panels, Pistol, Melee combat)
Police Officer (Female) (Police panels, Pistol, Melee combat)
CHAPTER TWO: RISE OF THE SUPER VILLAINS
Shocker (Fire's bolts of energy, melee combat)
Doc Ock (Can climb walls, Super strength (Metal arms), Acess science panels, Melee combat)
Electro (Can power up machines, fire electric bolts, melee combat)
Spider-Man (Climb up walls, Shoot Webs, Melee Combat, Web-swing)
Peter Parker (Climb up walls, Melee Combat)
Captain George Stacy (Pistol, Melee Combat)
Police Officer (Pistol, Melee Combat)
Civillian (Melee Combat)
CHAPTER THREE: SAVE THE CITY
Spider-Man (Climb up walls, Shoot Webs, Melee Combat)
Peter Parker (Climb up walls, Melee Combat)
Dr. Connors (Acedemic Access,Melee Combat)
Dr. Connors(Lizard)(Acedemic Access,Climb up walls,Super Strength,Melee Combat)
Black Cat (High Jump,Climb up Walls, Melee Combat)
CHAPTER FOUR: HUNTED
Spider-Man (Climb up walls, Shoot Webs, Melee Combat)
Peter Parker (Climb up walls, Melee Combat)
Black Cat (High Jump,Climb up Walls, Melee Combat)
Police Officer (Pistol, Melee Combat)
Captain George Stacy (Pistol, Melee Combat)
Dr. Connors(Lizard)(Acedemic Access,Climb up walls,Super Strength,Melee Combat)
CHAPTER FIVE: BLACK OUT
Spider-Man (Climb up walls, Shoot Webs, Melee Combat)
Peter Parker (Climb up walls, Melee Combat)
Police Officer (Pistol, Melee Combat)
Captain George Stacy (Pistol, Melee Combat)
Carnage (Symbiote, Tendril webbing, Melee combat, Climb up walls)
Venom (Symbiote, Tendril webbing, Melee combat, Climb up walls)
Black Cat (High Jump,Climb up Walls, Melee Combat)
Spider-Man(Black Suit) (Climb up walls, Shoot Webs, Melee Combat,Symbiote)
Spider-Man (Battle Damaged)(Climb up walls, Shoot Webs, Melee Combat)
OTHER CHARACTERS
Ben Parker (Melee Combat)
Aunt May (Melee Combat)
Scientist (Acedemic Access)
Bone Saw (Super Strength, Melee Combat)
Spider-Man (Wrestling Costume)(Climb up walls, Shoot Webs, Melee Combat)
Harry Osborn (Melee Combat)
Norman Osborne (Oscorp Access, Melee Combat)
Hand Ninja (Melee Combat)
Hand Ninja (Glider)(Glide, Melee Combat)
Green Goblin (Glide, Pumpkin Bombs, Electric shock Glove, Melee Combat)
Henchmen (Pistol, Melee Combat)
Hob Goblin (Glide, Pumpkin Bombs, Energy pisol, Melee Combat)